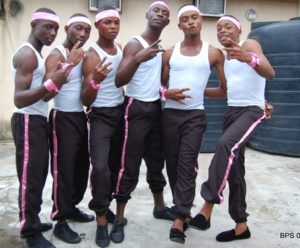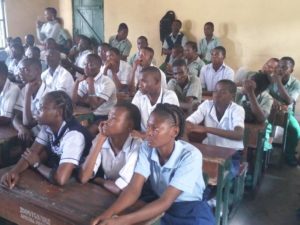 Safe Space for Deaf Youths begins with promoting Deaf literacy. Deaf literacy begins with early access to indigenous signed language. Creating a linguistic/literacy safe space for Nigerian deaf youth begins with raising the deaf child in an indigenous signed language starting from age 0 to 5. It involves teaching the deaf child in the language of his or her cultural identity how to become a productive deaf youth. As we observe the United Nation 2018 International Youth Day, Team S-DELI is committed to creating a linguistic and literacy Safe Space for Nigerian Deaf Youth by documenting the indigenous Nigerian Sign Language varieties using technology innovation and distributing the signed language materials to families of deaf children and schools, so that deaf children can have access to language in their early days of development.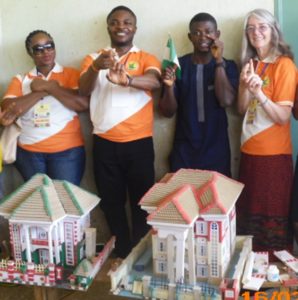 Safe spaces for youths cannot be complete without the inclusion of Nigerian deaf youths, especially those that became deaf as children. In line with Goal 11 of the UN Sustainable Development Goals SDGs, Team S-DELI is committed to creating a deaf inclusive safe space as we partner with Global Giving to raise the sum of $78,000 for the initial documentation of indigenous Nigerian Sign Language towards the promotion of Deaf literacy and additional funds for the establishment of Deaf Readership and Deaf-Hearing Debate Clubs in Nigerian Deaf Schools.
Our indigenous signed language documentation and development project is also focused on developing and recording indigenous signs for scientific discourse. Our studies show that most Nigerian Schools for the Deaf do not offer scientific courses because signing teachers cannot sign scientific terms.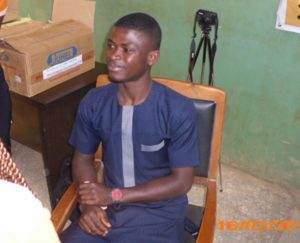 Nelson Igelle is a deaf youth, we discovered in 2016. He became deaf at age 3 with very little access to signed language in his childhood age. Nelson is gifted to design buildings and so he wants to study architecture but was not taught sciences in the Secondary School for lack of science signing teachers. We have been financially assisting Nelson to secure admission into the University to study architecture or civil engineering for the past 2 years, and now we want to provide interpreting services for scientific subjects for him and 19 others across the country, and by extension develop signing system for scientific terms in our documentation project.
Donate to this project, Safe Space for Nigerian Deaf Youths, Deaf Literacy, to help us raise additional $10,000 during the International Youth Week. Every recurring donation made to this project up to four times donations gets a 100% matching fund from Global Giving. This project is part of our parent project, Promote Deaf Literacy in Nigeria, which seeks to raise the sum of $78,000 for the initial documentation of Nigerian Sign Language and for the distribution of the signed language materials to families and deaf communities so deaf children can have access to signed language in their early development stage. Our "Promote Deaf Literacy" project is still actively receiving donations.
May you be rewarded as you donate to this project. Donate and spread the word!