Stop Abuse of Deaf Girls Campaign
Emma Asonye, PhD.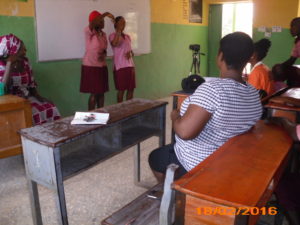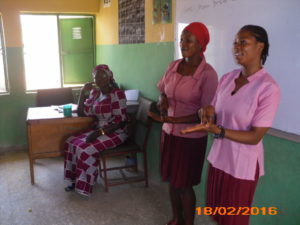 A considerable amount of study has been given to the issue of Deaf girls abuse worldwide and a handful has been reported in Nigeria, especially Ibadan, for example Arulogun et al (2012). In our brief study of sexual abuse and the prevalence of sexually transmitted diseases (STDs) among deaf girls in Imo State in 2015, 71% of over a hundred deaf girls living in the dormitory who were screened had different forms of STDs, while 70% had been sexually abused. 0% of these girls, aged 15 – 23 had spoken to their parents or any family members about it. That brings to mind the question of how much that is going on unrevealed, on reported and untold. Meanwhile, the result of the above 2015 study supports the information I was privileged to have about the same school for the deaf in 2001, fourteen years before the above study was carried out, when I was volunteering with an NGO that visited the school.
According to our studies, deaf girls are the most vulnerable of the vulnerable by all indications, in Africa and many other parts of the world where deaf stigmatization and marginalization still strives. In other words, deaf girls are at the center of the social stigma that surrounds deaf life globally such that they are at the receiving end of several kinds of abuse by both hearing and deaf counterparts. In our launch for #StopAbuseofDeafGirlsCampaign, we hope to explore the different forms of deaf girl abuse according to reports and our ongoing studies, as we continue to study several deaf communities in Africa. we hope to examine the structure or pattern and prevalence of abuse of deaf girls in Nigeria and Africa at large. We will look at the actions taken and those that should be taken to stop this menace as a step towards stopping Deaf stigmatization and creating an inclusive society of both deaf and hearing. Our method has been a multidisciplinary approach, and so we hope to bring every effort and strategy into play to carry out an informed study, which aims at creating a lasting impact.
Studies show that two forms of abuse are common with deaf girls – sexual and emotional abuse, which could be categorized under physical or domestic abuse and psychological or emotional abuse. Others include disability and discriminatory abuse, which affect the more general deaf population. In our study/campaign, we hope to explore these forms of abuse, and their prevalence among the various deaf communities. We hope to set in motion strategies that stop or at least reduce them.
We therefore ask stake holders to take this study seriously – team members, members of deaf and hearing communities, including especially family members, (CODAs, SODAs/SODCs, PODAs/PODCs) other research, and nongovernmental bodies with related cause, but especially, we request a great amount of cooperation from members of deaf communities, those directly or indirectly affected. We are bound by ethical and moral laws to protect the identities and interests of the subjects of our study, and so we will.
Work Cited
Arulogun, S.O., Titiloye, M.A., Oyewole, E.O., Nwaorgu, O.G.B., and Afolabi, N.B. (2012). "Experience
of violence among deaf girls in Ibadan metropolis, Nigeria. International Journal of Collaborative Research on Internal Medicine & Public Health. http://internalmedicine.imedpub.com/experience-of-violence-among-deaf-girls-in-ibadanmetropolis-nigeria.php?aid=6320. Assessed: May 27, 2017.
Definition of Terms Used
CODAs – Children of Deaf Adults
SODAs/SODCs – Siblings of Deaf Adults/Siblings of Deaf Children
PODAs/PODCs – Parents of Deaf Adults/Parents of Deaf Children