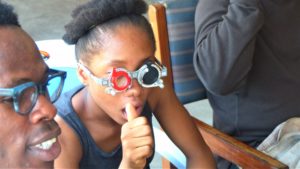 By Paninga Muiliya
Today is the World Health Day 2019
It's 360o round the sun, and so much have happened. So many died, so many are in the hospital and so many others are still living. Something is either happening here or there vis-à-vis human health. Like it is commonly said, "health is wealth". But more so, health is life. If it were not so, George Bush would have lived on, Michael Jackson would have been in the studio, the people in the hospitals would be in their homes. Generally, then, our problem is that so many things clamor for the life (health) of the world populace. While for others it is infectious diseases and illness, other persons suffer from other health challenges like hearing loss, effects of rape, fire outbreak, etc.
For decades, individuals and health organizations have conducted several and different researches and made vital contributions to our society which have made life span grow longer, delaying the inevitable fact of death. For example, the advent of Penicillin in the 20th century and many other sophisticated treatments tailored to an individual's genetics. However, these have not made death evitable and our society disease free. In fact, there are reports that the world needs to get ready for more people to die (Example; BBC news; why the world needs to get ready for more people dying, by Dr. Katherine Sleemu, 2018). So, should World Health Organization and other health organizations stop promoting the need for medical and scientific breakthroughs for health? Certainly no! Although World Health Organization (WHO) estimated in 2015 that the number of deaths worldwide will rise from 56 million to 70 million in 2030, the society can care for the sick or unhealthy, to give them hope, and life.
In 2015, a Nongovernmental organization, Save the Deaf and Endangered Language Initiative (S-DELI) began embarking on massive provision of health care services for the deaf population in Nigeria. S-DELI seeks to proffer solutions to all issues of deaf illiteracy and sign language situation in Nigeria through a multidisciplinary approach, committed to the total development of the Deaf populace in Nigeria. This they do to stop deaf stigmatization and promote deaf literacy through documentation of Indigenous Nigerian Sign Languages and deaf population and advocating for the implementation of early intervention program for deaf children (for more details, visit www.s-deli.org). While it has been reported that the world will record more deaths (absence of life), S-DELI pioneered the giving of 'life' and hope to the population that is considered the most marginalized in Africa, by carrying out several free medical outreaches.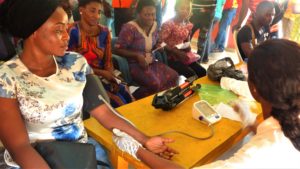 Amazingly, from this day, the 7th of April 2019, the Beauty Beyond Speech [BBS] outreaches currently scaling up in Lagos State Nigeria will include health screenings for girls and women. BBS is a project brand of Stop Abuse of Deaf Girls Campaign launched in 2017 to curb all forms of sexual and domestic abuse against deaf girls and women. With BBS project, S-DELI is determined to restore the dignity of deaf girls and women, as the outreaches are held in several deaf communities – (Schools for the Deaf and Associations of Deaf adults). While many deaf women may have had or still be experiencing different forms of domestic and sexual abuse, many young deaf girls yet do not understand how to avoid, prevent or report abuse because they have limited information about themselves, their personalities and their immediate environment. At the same time, they lack the strong will and ability to speak out if they become victims. As we celebrate the World Health Day today with theme, Universal health coverage: everyone, everywhere, S-DELI is determined to extend healthcare and ensure the healthy living of Deaf in Nigeria through the BBS project. The next BBS outreach is scheduled to hold on April 27th with over hundred girls and women of Lagos Association of the Deaf (LAD).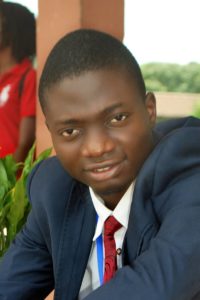 Paninga Muiliya is an Industrial Chemist, a corps member serving in Nasarawa State, Nigeria. He is the State Bible study Secretary of Nigerian Christian Corpers Fellowship (NCCF) and a passionate volunteer team member of S-DELI.